Insurance Coverage for NY and NYC Auto Accidents Involving Rideshare Services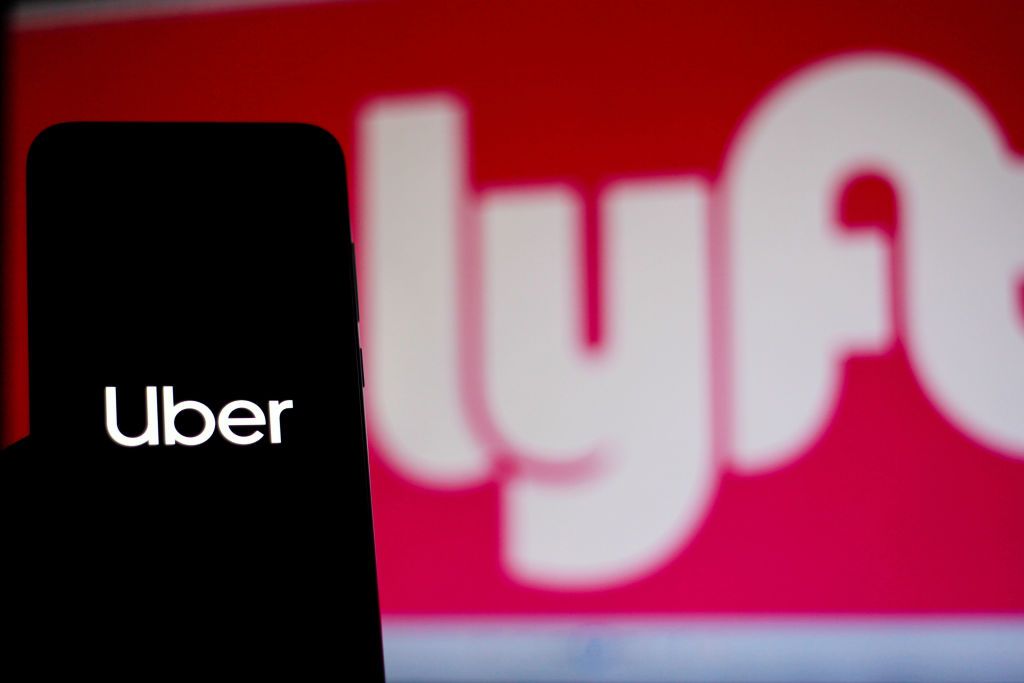 Rideshare services have become immensely popular in recent years, as companies suchas Uber and Lyft have helped millions of New York residents/visitors avoid a dreaded curbside wait for a taxicab. However, the rise of rideshare services has had negative effects as well. In particular, the advent of rideshare services has resulted in a greater usage of the roadways by inexperienced drivers. The greater usage of roadways by inexperienced drivers has resulted in a number of accidents involving rideshare vehicles; accidents many believe parent rideshare services should be held liable for. However, many companies have attempted to distance themselves from their drivers, claiming that they only provide the platform and that their drivers are independent contractors.
In response, New York instituted some of the strictest ridesharing insurance laws in the nation, to ensure Uber and other rideshare services are being properly regulated. The policies instituted provide for differing insurance availability and liability depending on whether the driver is online, offline, or carrying passengers at the time of incident.
NEW YORK CITY
Rideshare service drivers within city limits must comply with the standards set by the New York City Taxi and Limo Commission. This means all New York City Uber and Lyft vehicles must have the commercial liability insurance coverage as yellow taxi cabs in NYC.
All rideshare vehicles in NYC with 1 to 8 passengers are required to have liability coverage of $100,000 per person, and $300,000 per accident.
The below information is applicable to New York, excluding New York City.
OUTSIDE OF NEW YORK CITY
Unlike New York City, the state is less restrictive of what company provides the rideshare driver's insurance. The policy coverage could come from insurance purchased by the driver through a third party, or from the policy of the parent company themselves. Therefore, the below details the minimum liability insurance requirements as mandated by New York State.
DRIVER IS ONLINE: PASSENGER IN CAR OR HEADED TO PICKUP
If the driver is "online" with a passenger in the car or headed to pick one up after accepting a fare, New York State mandates the vehicle have liability insurance of up to $1,250,000 (one million two hundred fifty thousand dollars) per accident. The insurance kicks in the moment that a rideshare driver accepts a trip, and lasts until the moment the passenger is dropped off. The insurance coverage will be available to any passenger injured while partaking in a rideshare service, or anyone else injured due to the negligence of the driver.
DRIVER IS ONLINE, BUT NOT ON TRIP
If the driver is "online," but not carrying any passengers, i.e. waiting for a customer to request a trip, rideshare service drivers must have liability insurance to help offset injury to the aggrieved party. In such a case, New York mandates that the insurance provides for a payout of up to $75,000 for bodily injury per person, $150,000 for bodily injury per accident, and $25,000 for property damage per accident.
If the accident is not caused by the rideshare service driver, but rather by a different, uninsured motorist, rideshare service insurance companies will provide coverage for the service driver. For one, Uber's policy comports to the minimum auto insurance liability mandated by New York State. The company will provide up to $25,000 in injury liability per person ($50,000 per accident) and $50,000 per person for death ($100,000 per accident).
DRIVER IS OFFLINE
If the driver is "offline" and not currently using the Uber app, insurance liability will stem from the driver's personal auto coverage policy. Thus, the situation will be resolved notwithstanding the driver's relationship with the parent rideshare service. In the state of New York the minimum liability insurance that a car owner can have on the car is a $25,000/$50,000 policy, meaning that the policy will pay up to $25,000 for any single person's injuries, and up to a total of $50,000 for all persons injured in an accident due, to the liability of the driver/owner of the car.
For specifics on Uber's insurance program click on the link.
LIABILITY INSURANCE vs. NO FAULT INSURANCE
Liability Insurance is used to compensate an injured party for non-economic losses such as pain and suffering. Liability insurance is also used to pay an injured party's economic losses above $50,000, if No Fault Insurance has been exhausted. For an injured party to obtain payment of from the liability insurer of a vehicle, the injured party must show that the driver or owner of the vehicle was at fault for the accident which caused the injuries.
All rideshare vehicles, operating anywhere within the State of New York, including New York City, must carry No Fault Insurance. This means all vehicle policies including those for rideshare vehicles, are required to provide coverage of at least $50,000 per person, for economic losses such as, medical expenses, lost earnings, and other economic expenses experienced by a hurt driver/passenger/pedestrian regardless of who was at fault in the accident.
No Fault Insurance pays for economic losses regardless of who is at fault for the car accident or the resulting injuries. No Fault insurance only pays for economic losses, up to $50,000.
CONTACT AN EXPERIENCED PERSONAL INJURY LAWYER
If you or a loved one has been injured while driving/riding in an Uber, Lyft or other ridesharing service, you should contact an experienced personal injury lawyer to better understand your rights. The attorneys of Zalman Schnurman, & Miner are experienced in helping rideshare service accident victims recover compensation for their injuries. For a free consultation contact our firm over the phone at 1-800-Lawline (1-800-529-5463), 212-668-0059, or through email at info@1800lawline.com.