Collecting Workers' Compensation for Injuries Incurred While Working From Home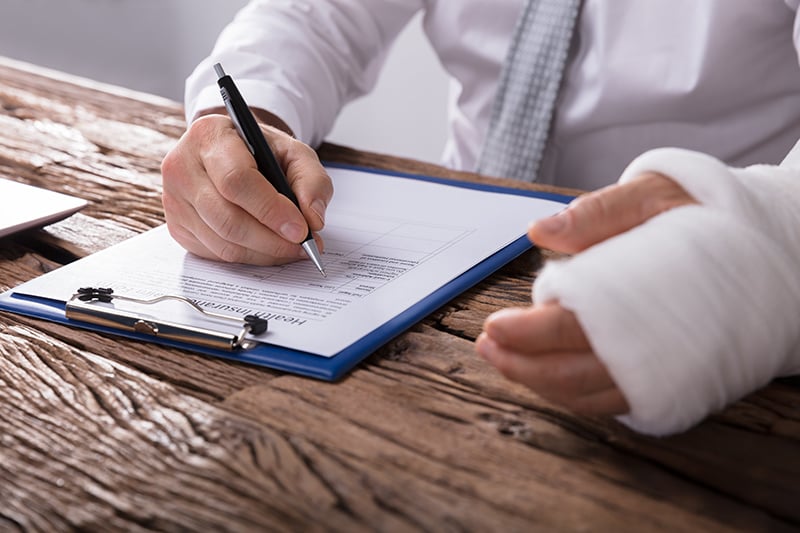 An employee who is injured while working is entitled to receive workers' compensation benefits. These benefits pay for medical costs, lost earnings, and other out of pocket expenses. The injured employee may also qualify for a lump sum payment for a permanent injury. It is important to remember, that these benefits apply equally to employees who are injured while working at home, as to those who are injured in a traditional office. However, there are a few factors necessary to remember.
To be compensable under the Workers' Compensation Law, an accidental injury must arise both out of, and in the course of a claimant's employment. There is no requirement that the underlying activity be done at the employer's direction, or directly benefitting the employer for the resulting injury to be compensable; accidents that occur during employees' short breaks, such as coffee breaks, are considered to be so closely related to the performance of the job, that they do not constitute an interruption of employment. Nevertheless, purely personal activities are not within the scope of employment. Whether an activity is within the course of employment or purely personal, depends upon whether the activity is reasonable and sufficiently work-related.
In the case of Capraro v. Matrix Absence Mgt. (2020) the claimant was hired to work from home and was supplied with a computer but no other equipment. He purchased office furniture to use at home and was injured while carrying the furniture into his home during a lunch break. The court held, that although the claimant was injured during his lunch hour, that fact alone does not render injuries non-compensable provided other facts requisite to recovery exist. Recovery may still occur, if the injurious act of moving furniture acquired for work use was sufficiently work related and therefore, not purely personal.
In theory, any injury incurred at home, for any reason, while employed and working, should be compensable under the Workers' Compensation Laws.
The law firm of Zalman, Schnurman, & Miner is experienced in handling workers' compensation claims. All consultations are free and each case is handled on a contingency fee basis. For a free consultation call 1-800-LAWLINE (1-800-529-5463) or email info@1800lawline.com.